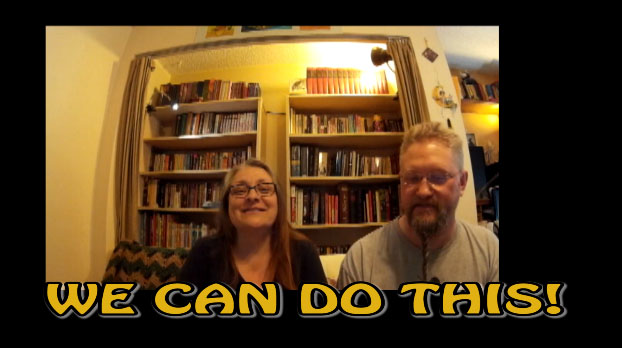 "I intend to live life, not just exist."~ George Takei
Launch! Is finally here. It's been an epic summer of changes and fall is raging outside and the the transition from dirt dwellers to blue-water cruisers continues. We haven't stopped working towards our dream. And our first episode is hitting the interwebs! Woohoo! Feels so good.
It took us a bit — the learning curve for editing even a 15-minute film is very steep. Casz hasn't done video production in about a decade. Lots has changed and she feels like a complete noob doing it. But nothing ventured, nothing gained. She always tells her writing students that to be a writer you have to write. You want to do episodic documentaries distributed via YouTube? You have to just do it.
We're hoping to have the next video in a couple of weeks. New episodes initially will probably be bi-monthly. We are committed to being consistent.
In this video we talk a bit about how we got here, the hows and whys, a bit about who we are, and our goals for our Proteus Rising adventure, one we hope you'll join us on, at least remotely.
You can also follow us on Instagram, Twitter, and Facebook.
Feel free in the comments here or on YouTube to ask us questions, provide positive constructive feedback, and join us in our goal to go from Land to Sea and All Around the World.
Dream Fearlessly! Live Boldly!
Cheers,
Casz & Greg
Leave a Comment