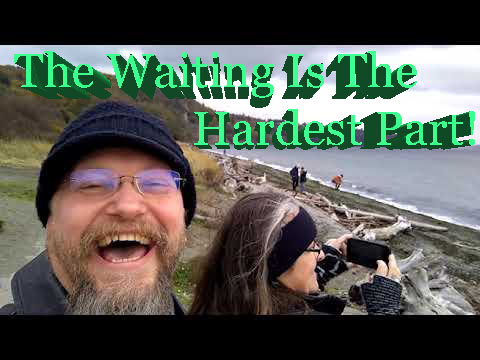 In this episode we find out if the owners of the boat we fell in love with will wait for us to get our act together. We reveal a bit about our finances, and celebrate the holidaze in a style that's pure Proteus Rising.
As always we ask that you like, comment, share, and subscribe! Ring the bell and you won't miss our next episode!
Come follow the adventure from the beginning: https://www.youtube.com/watch?v=d98LJ7XPcP8&list=PLcfnkU9GPQij2cNU_AqkCdfu4I87wN4Lq
Instagram: https://www.instagram.com/proteus.rising
Facebook: https://www.facebook.com/ProteusRising/
Twitter: https://twitter.com/ProteusRising
Who we are: Watch two Gen-Xers, Casz & Greg, along with their two pups, Kola & Sprite, leave the chains of the corporate-sponsored suburban lifestyle, say goodbye to their mortgage, the golden handcuffs jobs, and live a life that lets them see the world on their own terms. #sellthehousebuyaboat
Post Script information:
Places in this video:
North Bend, Washington
Discovery Park, Seattle
Ray's Boat House, Seattle
Anacortes, Washington
Where we get our music: http://www.epidemicsound.com/
This episode features:
The Road to the Sea, Andreas Ericson
Dream Catcher, Björn Skogsberg
I Go Blind – The Eastern Plain
The Surface – Anders Ekengren
Have you subscribed?
https://www.youtube.com/watch?v=SlbpdBrzpJM&feature=youtu.be